Here are the steps for registration
1. Click on the "Register" button at the top right side of the website. you will be redirected to the registration form.
2. Fill in all the fields:

    Name: Full name
    Email Adress: Enter a valid email address.
    ** You will not be able to complete the registration without clicking on a link sent to that email
    Country: Select your country from the list.
    ** Some countries are blocked due to regulations
    Phone: Enter your phone No. including your country code
    Choose Password: This password will be used to login in all applications
    Re-Enter Password: Make sure you enter the same password

Click the "Register Now" button at the buttom of the form.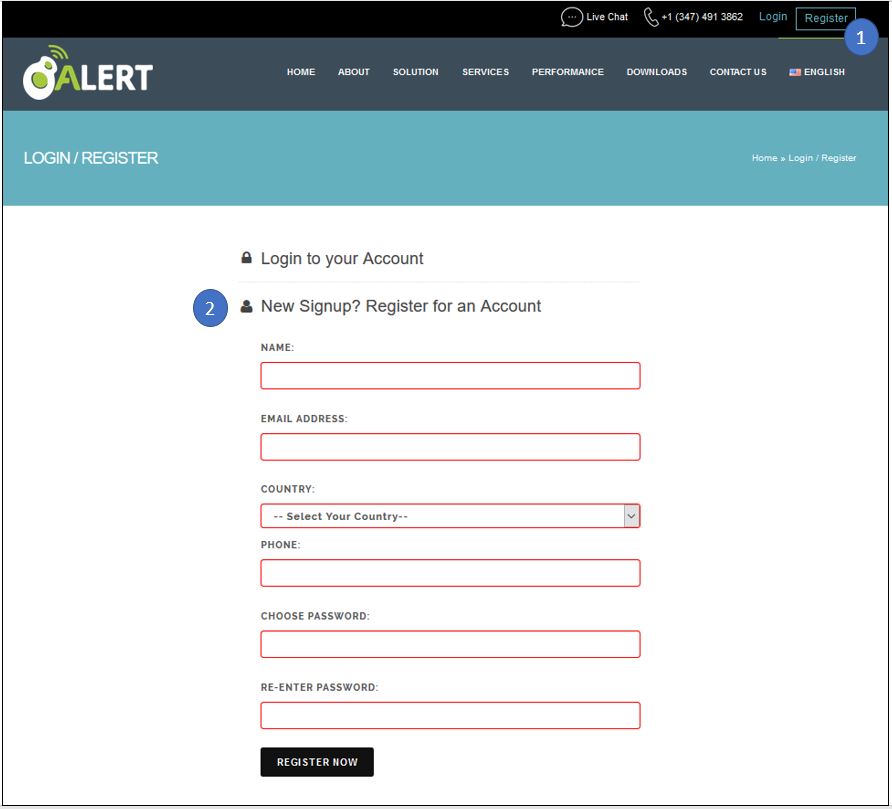 3. Go to your email account and click on the link: Confirm my email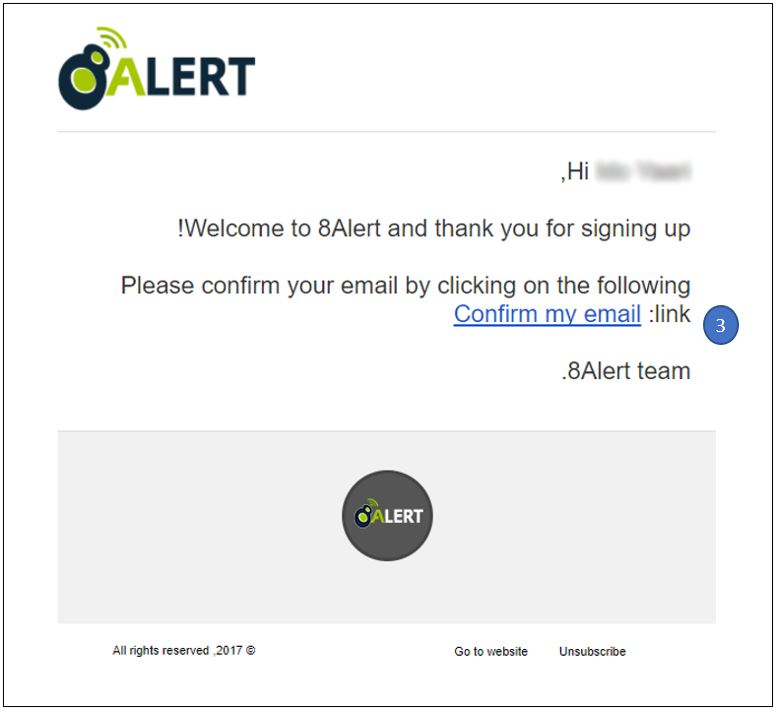 Once the link is clicked, you will be redirected back to the website to the "Downloads" page, as a logged in user.
Download one or more apps to use the service in the best way.